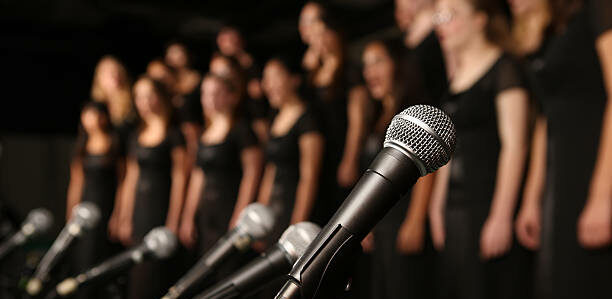 Community Choir (Youth & Young Adults)
This interactive community choir is open to community members ages 13-24. In this program, we dive into the versatility of the human voice, the broad spectrum of musical genres, and the art of improvisation in song building. Everyone is encouraged to trust their voice to sing out loud, understanding the power of words through song and expressing oneself with words from the soul, all while understanding teamwork.
If you plan to join us for auditions, please click here to fill out the audition form or email: arts@necspace.org
Suggested Donation: $20 monthly
Appropriate for:

8th Grade to Young Adults

Dates:

Jan 9 - Jun 5, 2023 (Mondays)
Bria Waterman

Composer and Poetry Director

Bria The Artist aka The Original Bri-dimensional is a singer, songwriter, producer, painter, sketch artist and poet based in Westchester, NY. Having been recognized by Grammy Award-winning artist, Ne-Yo for her single, "People Fall In Love In Heaven" and also completed a 10-city tour in Dubai, The Artist has released two albums titled Moon Swings and Jaded (self-produced) along with a handful of singles. She displays her producing and vocal arrangement skills with a unique blend of neo-soul, jazzy and nostalgic hip hop sounds that everyone's calling "a vibe." Truly a one-stop-shop, Bria The Artist uses her visual art and poetry as inspiration when creating music, also creating her own cover art, bridging the gap between realms. She aims to create a Bri-dimensional experience that invokes other-worldly imagery for listeners around the globe.