We recently began our after-school program in the Dunbar Heights neighborhood of Peekskill. Our curriculum includes movement and dance, art and mixed media creativity, mindfulness, character education, and fun. Thanks to our team of extraordinary teaching artists, including Belle Torres, Anya Steger, Susan Cody, and their assistants Helena Steger, Zia Foxhall, and Abby Ocampo. Three times a week, healthy food is provided to the students from Second Chance Foods….read below!
NECS is partnering with Second Chance Foods, which provides deliciously nutritious meals to our after-school program three times a week. Second Chance Foods is a community-based food rescue organization in the lower Hudson Valley. Our EmpowerED Girls Club recently volunteered at their large kitchen, helping prepare food. Their innovative program fully utilizes rescued food, providing healthy meals for our local neighbors experiencing food insecurity.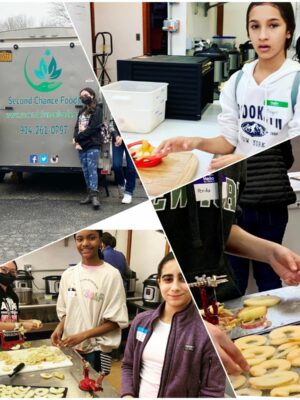 NECS has been collaborating with the Peekskill school district to provide mentorship to the middle school boys as part of the My Brother's Keeper (MBK) program. Recently, our Community Resource Officers Sgt. Carter and Police Officer Carter spent valuable time with our students. The officers lead a discussion about the importance of education and taking full advantage of their educational opportunities. We also discussed the importance of making sound decisions and giving back to the community. NECS plans to deepen our relationship with the Peekskill Police department over the coming months.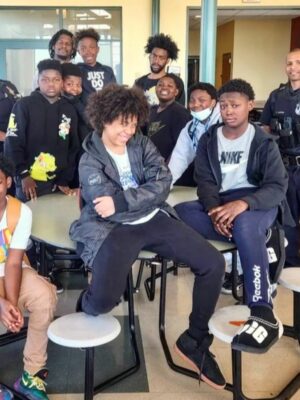 NECS Girls EmpowerED Club for middle school girls recently had a Spring Retreat, camping overnight in the nearby Ward Pound Ridge Reservation. Teen mentors from our Young Women's Club with Relation-Shift program, Ariana Okoth and August Vitarbo joined the girls, along with a special guest, Mam-Yassin Sarr, co-founder of Starfish International, a non-profit organization from The Gambia. Mam-Yassin spoke to the girls about identity, self-awareness, and being our authentic selves. We plan to travel to the Gambia in the Summer for a Service-Learning Cultural Immersion Program.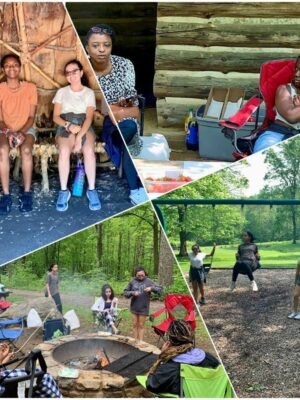 We invite you to read our 2021 Impact Report, a review of our accomplishments which, with your continued support, have allowed us to expand our mission of building stronger communities through creative programming. On the grassroots level, NECS remains focused on a simple truth: that investing in the next generation of leaders offers a beacon of hope. We are stepping into another year of strengthening ties with partner organizations to offer even more transformative experiences for the youth that we welcome to join us.