Connecting with Nature, Exploring History, and a Decade of Empowerment
Nature Connection Camp: A Summer of Outdoor Adventures
Summer at NECS began with a bang as we welcomed over 30 eager students to our Nature Connection Camp. We divided them into three age groups: Explorers (KG – 2nd Grade), Discoverers (3rd – 5th Grade), and Pathfinders (Middle School). For six weeks, our students immersed themselves in the wonders of the great outdoors. They enjoyed hiking, swimming, exploring art, creating music, practicing yoga, tending to gardens, playing games, and conducting scientific experiments. Middle schoolers even developed their paddle boarding, kayaking, and sailing skills. We're immensely grateful to our partners at Hudson Valley H20, Longhaul Farm, Keaton's Kids, Peekskill Regeneration Farm, Inner Being Yoga, the Church, and Peekskill City School District for generously hosting our students. We are grateful for our dedicated team, who skillfully led our summer programs this year.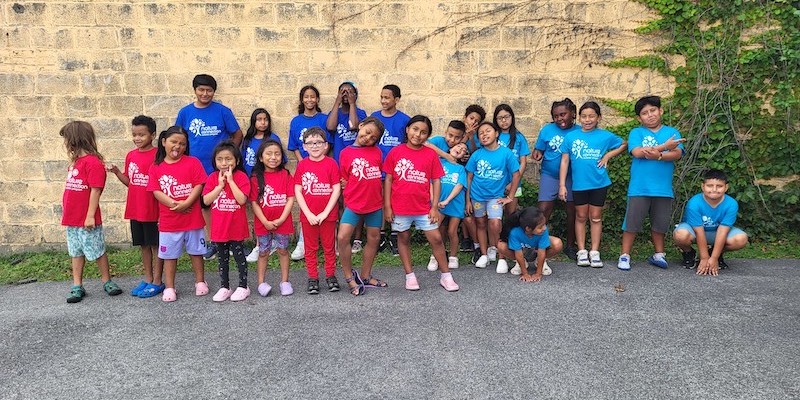 Parent Feedback: A Glowing Testimonial
"NECS provided a wonderful, caring, patient group of people that fostered a feeling of belonging and fun, and love for nature." – Parent
"Everyone was so kind and generous. Extremely caring." – Parent
NECS Cultural Immersion Program: From Trauma to Victory
Alabama: A Civil Rights Journey 
We embarked on a transformative journey to Alabama in our second year of the cultural immersion program. We were accompanied by 5 NECS students and six from Westchester Your Alliance, Kol Ami, and Hitchcock Presbyterian Church in White Plains. This diverse group explored the rich history of Alabama, guided by the Browder family (Michelle, Tracy, and Stephen Browder), who ensured our safety and enriched our educational experience. Our itinerary included visits to the Legacy Museum and the Memorial for Peace and Justice in Montgomery. In Birmingham, we paid our respects at the 16th Street Baptist Church, received a historical lesson in a nearby park, and connected with local Baha'is dedicated to improving their community. The week was filled with volunteering at More Than a Horse Farm, exploring historic sites, and meeting Civil Rights activist Joanne Bland, who walked alongside John Lewis and Dr. King on Bloody Sunday in Selma. Our students also had the privilege of visiting Tuskegee University. This journey delved deep into history, fostering meaningful conversations about racial issues and inspiring our students to reflect on their newfound knowledge.
"My takeaway from the civil rights trip is that we still have a long long road ahead but I have faith in the incredible resilience of the black community and in our youth who are passionate about hearing the full truth of American history." – Student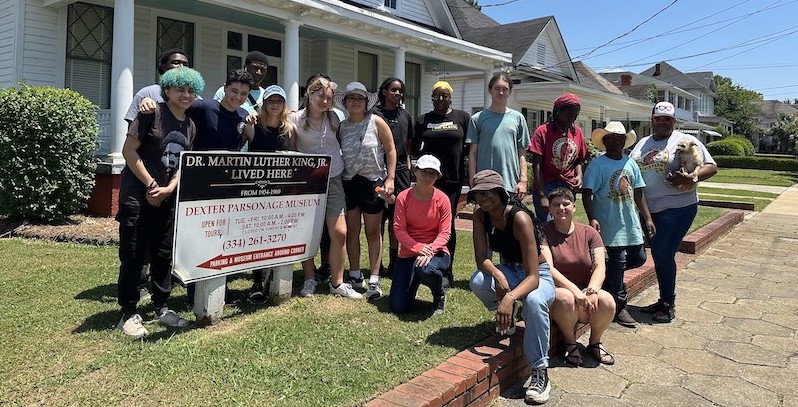 Pine Ridge Reservation: A Cultural Exchange
July took seven students and two adult chaperones to Pine Ridge Reservation in South Dakota. Upon arrival, we made a pit stop at the Journey Museum in Rapid City, where we joined 13 Native girls from the reservation. For six days, we lived together, gaining insights into the Native American experience. Our adventures included visiting the Crazy Horse Monument, paying respects at the Wounded Knee Massacre site, participating in a powwow, experiencing a sweat lodge, climbing to a sacred spot, learning the significance of Native ribbon skirts, sleeping in a teepee, listening to elders' stories, and mastering the art of making Native bread. Our journey ended with a broken-down car, giving us a taste of the "real Pine Ridge experience," as humorously described by our host. Pine Ridge was a powerful tale of suffering, resilience, devastation, and triumph, leaving us with a deep connection to our Native sisters and a resolve to do better as a society.
"The diversity and complexity of culture requires preservation and care."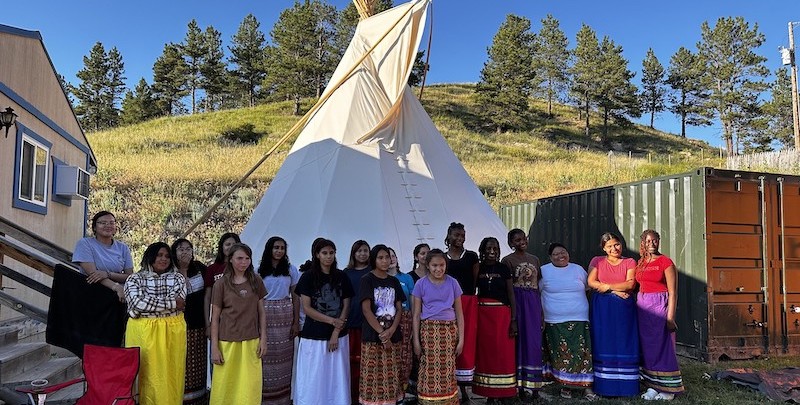 Rwanda: Capturing Stories of Resilience
In August, NECS Executive Director Ridvan Idara had the privilege of joining Jake Viramontez, founder and Director Of SOWN, on a journey to Rwanda. Accompanied by five aspiring young filmmakers, we documented the incredible story of a genocide survivor who, against all odds, dedicated his life to creating opportunities for at-risk young Rwandans. Our adventure began in Toronto, where we learned the art of storytelling from the Art of Documentary leaders. In Rwanda, we spent our days filming in Kigali and local villages, receiving warm hospitality at every turn. This journey was another story of resilience as Rwanda rebuilt itself after immense tragedy, demonstrating the power of forgiveness and unity. To View the final documentary CLICK HERE.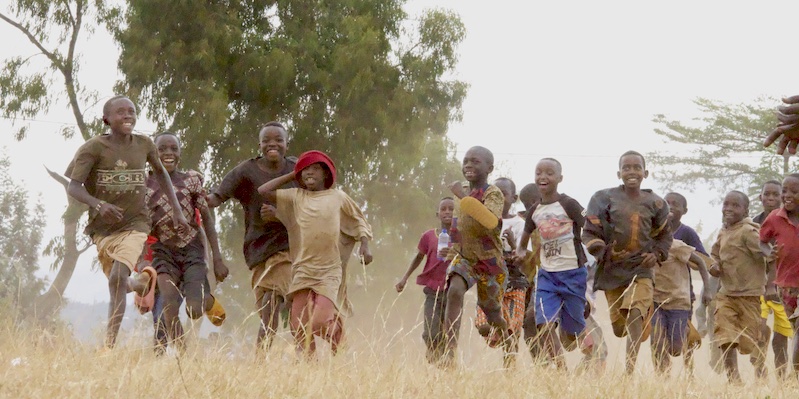 The Common Thread: Humanity's Unbreakable Spirit
What ties all these experiences together is the unwavering human spirit. At each location, our hearts bled witnessing the suffering, yet we discovered stories of resilience, love, faith, and hope. These journeys emphasize the importance of recognizing the oneness of humanity.
A Decade of Empowerment: Celebrating 10 Years!
NECS wrapped up summer with a grand celebration marking our 10th anniversary of empowering young people through the arts. On September 10, we gathered at the Paramount Hudson Valley Theatre in Peekskill. Senator Harkham, Mayor Vivian Mckenzie, parents, students, community partners, friends, and supporters graced us with their presence. It featured a spectacular art show displaying student work, musical performances, poetry readings, skits, a live band, and a heartfelt call to action for our community to continue supporting NECS. The following week, on September 16, NECS was honored by the police department at the Touch a Truck event, where they raised funds and generously donated to our cause.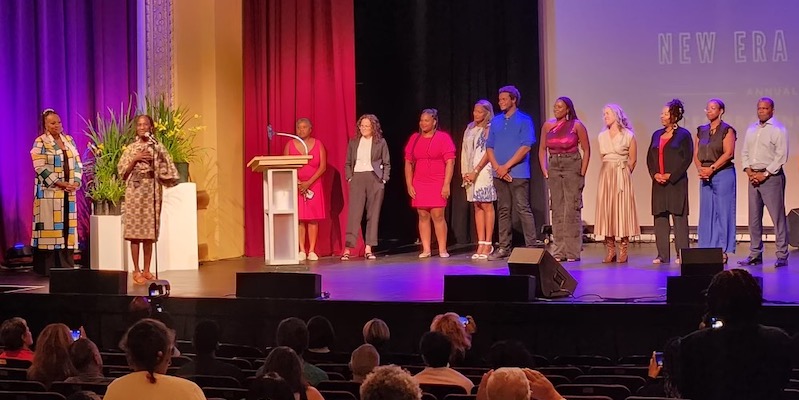 Ready for the Future: Join Us on the Journey
This summer has been an extraordinary time of learning, growth, reflection, travel, nature, fun, and games at NECS. We're excited for another year and perhaps another ten years of inspiring a stronger community and empowering the next generation of visionary thinkers.
We invite you to join us on this transformative journey toward a brighter future!
Share Your Thoughts Below 📣 We're Eager to Hear from You! 🤗 Don't Forget to Connect with Us on Social Media for More Exciting Updates! 📱🌟
To Support NECS CLICK HERE.